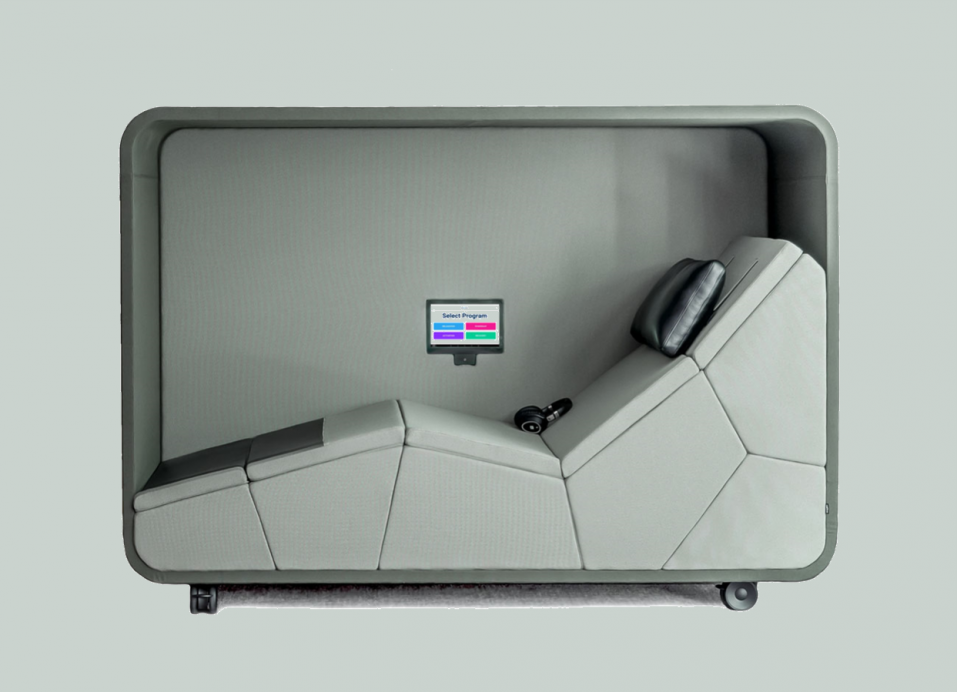 Nap pods
Research has shown over and over again that sleep is crucial for optimal health and brain functioning, but 1 in 3 adults not getting enough sleep, the concept of naps are not a fad or a lazy excuse not to work, on the contrary, power naps are short periods of sleep that can supplement normal sleep and give sleepers a powerful burst of energy and alertness. When this practice is adopted in the workplace, power naps can easily increase concentration and focus, thus increasing productivity. Sleeping in the office, however, is not practical, that is until the invention of Nap Pods. Nap Pods are an innovative and creative way to create peaceful spots of relaxation where workers can escape from the noise, chaos and stresses of the modern office.
Showing all 5 results
Nap Pods are also commonly known as sleep pods or nap capsules and in simple terms they are sophisticated structures similar to chairs or sofas but partially enclosed to provide users with private spaces where to have sleep breaks. Nap Pods come in different shapes and materials but most of them resemble a small bed or a lounger with ergonomic design that maximises comfort and helps users achieve a restful sleep. These innovative pods also use acoustic materials that help with sound absorption so that though not enclosed, Nap Pods can provide some quietness amidst noisy environments. Many Nap Pods also have a good number of additional features that enhance the relaxing fixtures, such as touch screens and various neurosonic programmes available. 
Most Nap Pods come flat packed so they can fit in tight and constrained spaces, they can also be disassembled and moved to new locations as needed. Many Nap Pods also come fitted with castors so that they are truly mobile structures that can add relaxation wherever they are located. Nap Pods are also flexible and the variety of existent models are available in different finishes and fabrics that can match or enhance any decor, making them suitable for any sort of space, from workplace environments, traveling stations, or even hospitals.
All in all Nap Pods are a great solution to the lack of sleep and excess in stress caused by the pressures of work and life in general and suffered by workers in all sectors and industries. Nap Pods have an intelligent design that easily and efficiently provide comfortable structures that go beyond the humble sofa or lounger to provide a capsule-like unit that evoke feelings of protection and provide spots of peace and relaxation.