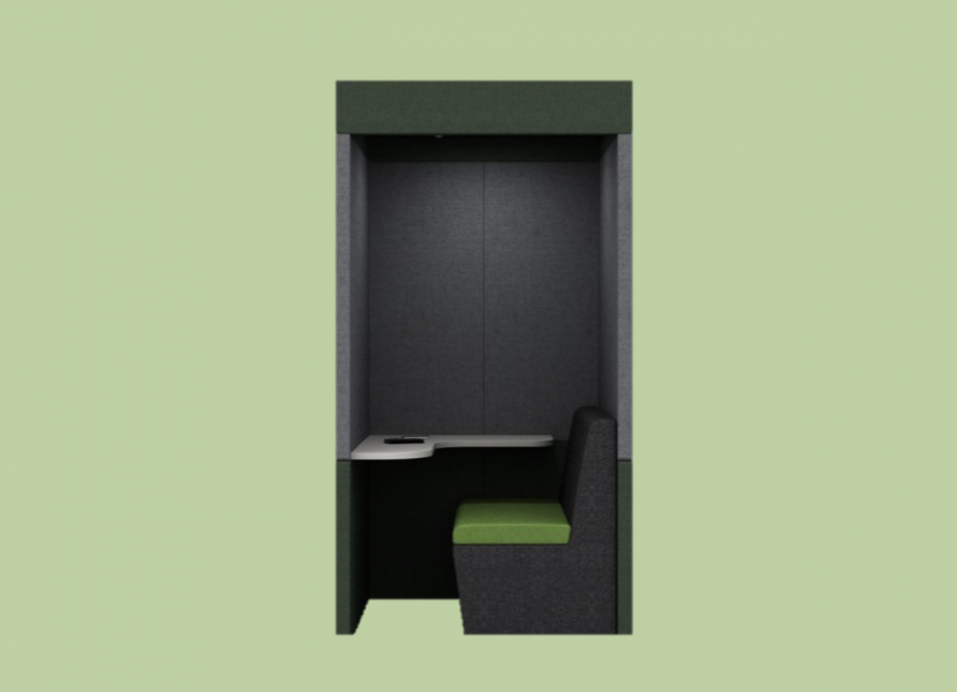 Study booths
Study Booths could, in a way, be compared to desks and the old style cubicles but unlike this common pieces of furniture, Study Booths offer a more private and overall more pleasant experience. Study Booths are free standing, semi enclosed units with a desktop, surrounded by an encompassing structure available in different sizes and shapes. Some Study Booths have high panels that extend well over head height, providing more protection and added privacy, but though they are not fully open as normal desks are, they have easy front access so that communication with nearby desks is never interrupted.
Showing 1–16 of 21 results
Another clear advantage that Study Booths hold against desks and cubicles are the materials used in the surround panels which usually have acoustic properties that help decrease sound reverberation and thus help with the loss of concentration so common in open plan offices. Most Study Booths also come with integrated seats, often in the form of normal chairs or sometimes as more sophisticated, built in cushioned seats, ergonomically designed to provide comfort and encourage optimum posture. There are also several options to further enhance Study Booths with the addition of certain accessories such as power and data point, lamps, levelling feet, etc. 
Study Booths are also convenient, they can be assembled and disassembled so that they can easily be relocated from one office to the other, making Study Booths also an economical investment that can be used and reused from one space to the other. There is also a wide variety of shapes and finishes for study booths, veneer, vinyl and fabrics available in different colours to create the desired effects and looks. 
Study Booths are a certain upgrade from the humble desk and cubicles, the same concept has been enhanced with better design, materials and accessories that can serve the same function but with an immense number of added benefits that can truly make a difference to the everyday atmosphere of the office.