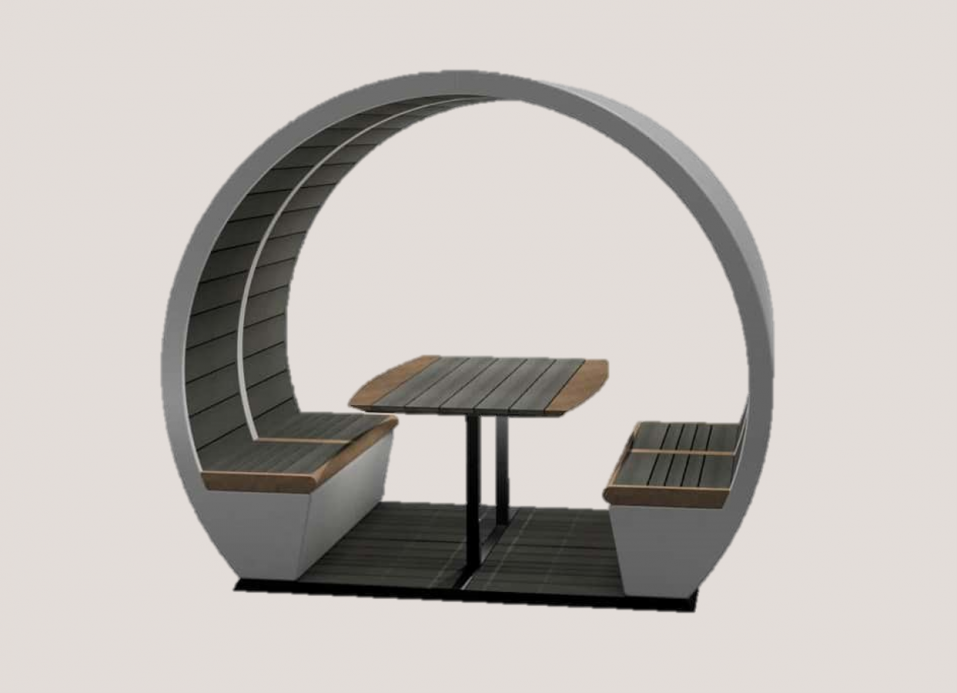 Outdoor pods
Outdoor Pods are free standing rooms, completely self sufficient and very similar to indoor meeting pods but they have been adapted for use in exteriors. Because Outdoor Pods are available in a variety of sizes and formats they can be used for professional or leisure purposes alike, depending on the specification chosen. Outdoor Pods are available as semi enclosed units, ideal for social interaction and to fully enjoy the openness of the outdoors or as fully enclosed structures to provide a more protective environment for those seeking to keep confidentiality levels high and to promote full concentrative work and privacy. 
Showing all 4 results
Though Outdoor Pods are specially constructed with durable materials that can stand changing weather conditions, they keep most of the standard equipment of indoor office pods such as lighting and ventilation system, acoustic properties and power outlets that help keep working conditions comfortable and optimum. In addition, many are further equipped with optional heating systems, toughened double glazing glass, etc. Outdoor pods are delivered flat packed so that they can fit through narrow spaces and can also be disassembled and reassembled to be carried over from one office/garden to the other. Adding to this, Outdoor Pods are also highly flexible, there are many models, in different sizes to fit various purposes, from small gatherings to larger team meetings. These pods also come in different shapes and finishes, to perfectly create the most pleasing ambiances. 
Thanks to all their qualities, adding an Outdoor Pod to your office external space or your home will easily help reap a number of benefits that are not possible with normal indoor working, such as getting an unlimited supply of oxygen which in turns helps reduce cortisol levels, increasing energy and focus. Workers with lower stress levels are calmer and can in turn work more efficiently, thus an Outdoor Pod more than a simple piece of furniture is a real tool to improve workers quality of work and overall well being.