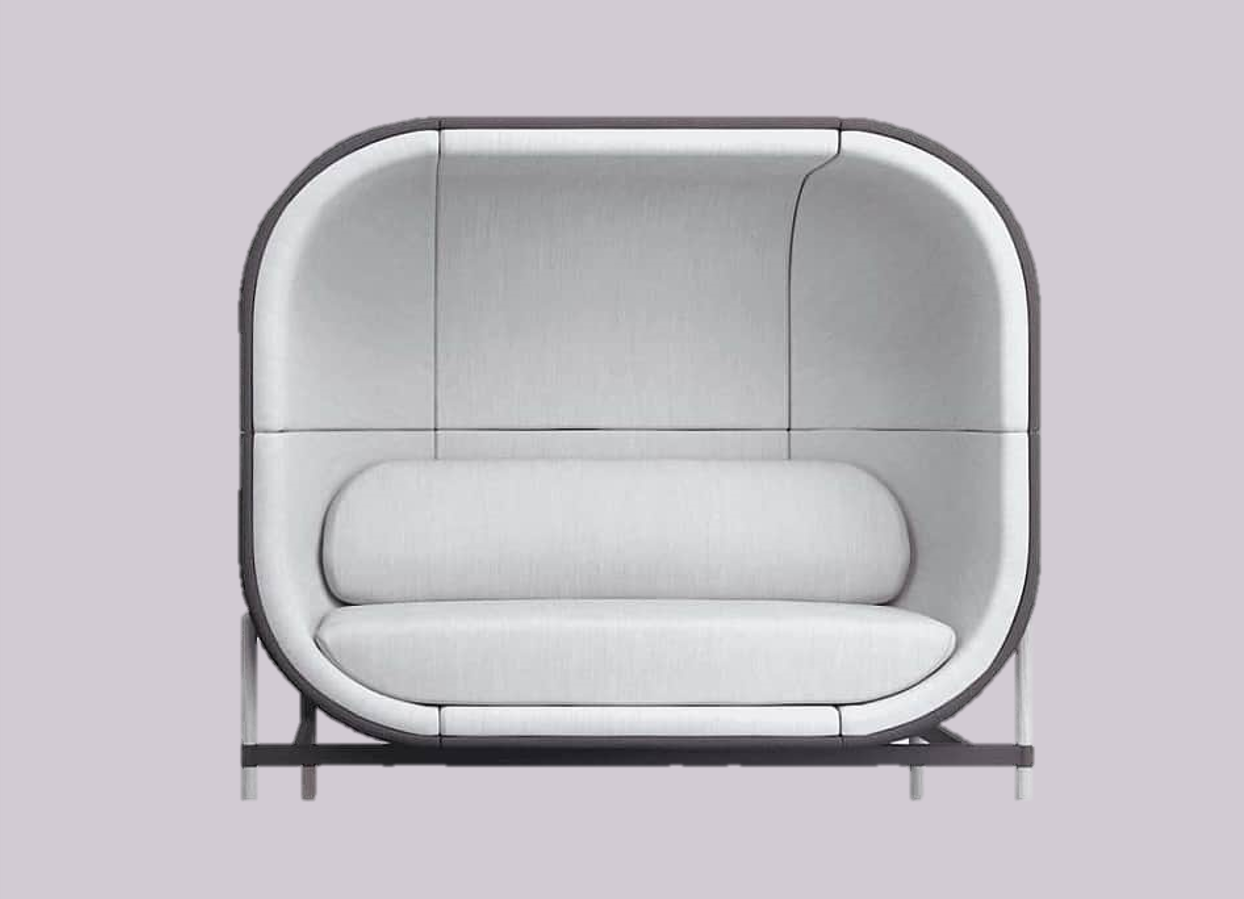 Acoustic sofas and armchairs
Acoustic Sofas and Armchairs are an easy way to add small spots of privacy and comfortable seating to busy public spaces such as office receptions and work floors, or even hotel lobbies and building foyers. The best way to describe Acoustic Sofas and Armchairs is as fully developed and enhanced seating furniture, they provide the basic functions of common furniture and a lot more. They are characterized by having a cushioned seat that provides maximum comfort and, differently to standard chairs, they are usually constructed with high backs and often have high panels on the arms to create enclosing structures that help create a feeling of protection. Adding to this cocoon structure, Acoustic Sofas and Armchairs are usually constructed with sound absorbing materials that reduce sound reverberation and help provide privacy without being completely closed. 
Showing 1–16 of 22 results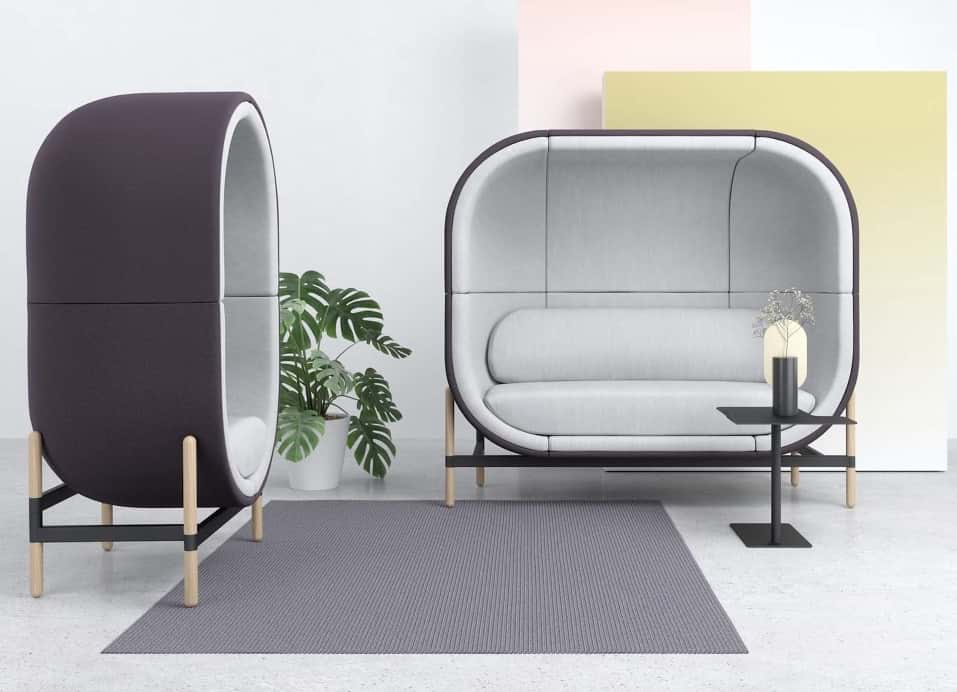 Thanks to the comfort offered by all Acoustic Sofas and Armchairs users can sit there not only to relax but also to engage in work requiring high degrees of concentration as there is often an option to add several accessories such as power and data sockets, integrated laptop tables and even lamps. 
Acoustic Sofas and Armchairs come in different sizes and shapes, so you can easily find the right one for your space and purpose. Small, one person Acoustic Sofas and Armchairs are perfect for single occupancy and when placed together with two or more they can create little clusters, ideal for team meetings and communal collaboration. They also come in bigger sizes to fit more people in a single seat, thus taking full advantage of the space used. Similar to the variety of sizes and shapes, Acoustic Sofas and Armchairs are available in different fabrics and colours, so that there is plenty of choice and options to create the desired look, from minimalist to fun and modern designs. 
All in all Acoustic Sofas and Armchairs make a wonderful addition to any space, they create small spots of peace and comfort, without isolating workers from their surroundings. They are ideal to work on, have a chat with colleagues, or simply sit and relax.