Providing a peaceful oasis to collaborate and focus
In Canning Town, this prestigious organization envisioned a new home that not only provided quiet areas for staff and visitors to meet and work, but also fostered the development of world-class artists. Opened with great anticipation in 2019, this purpose-built office building was inaugurated by the esteemed Mayor of London. With an ambitious vision in mind, the organization aims to push the boundaries of ballet, creating mesmerizing new works that captivate audiences worldwide. Additionally, this initiative seeks to stimulate the local community by creating new job opportunities and offering valuable skills and training programs.
With a pristine white exterior that blends harmoniously with the serene and organic ambiance of concrete and timber, the pods capture the essence of nature through their vibrant design. Step into a sensory wonderland as a myriad of textures and colours from around the world unfold before your eyes. Inside the pod, a sophisticated palette of grey hues perfectly complements the industrial concrete, while a subtle touch of red accents in the panelling pays homage to the exquisite beauty that envelops us. Immerse yourself in the captivating world that awaits, where every detail tells a story and every moment is an enchanting experience to cherish.
At My Office Pod, we are committed to delivering high-quality products and services for superior acoustic solutions. No matter the requirements of your project, we pride ourselves in being flexible and maintaining open lines of communication throughout the process. Our dedicated team will work closely with you, from inception to implementation, to devise and execute plans that consistently yield exceptional results. With our expertise and attention to detail, you can trust us to create an engaging and immersive acoustic environment that meets your specific needs.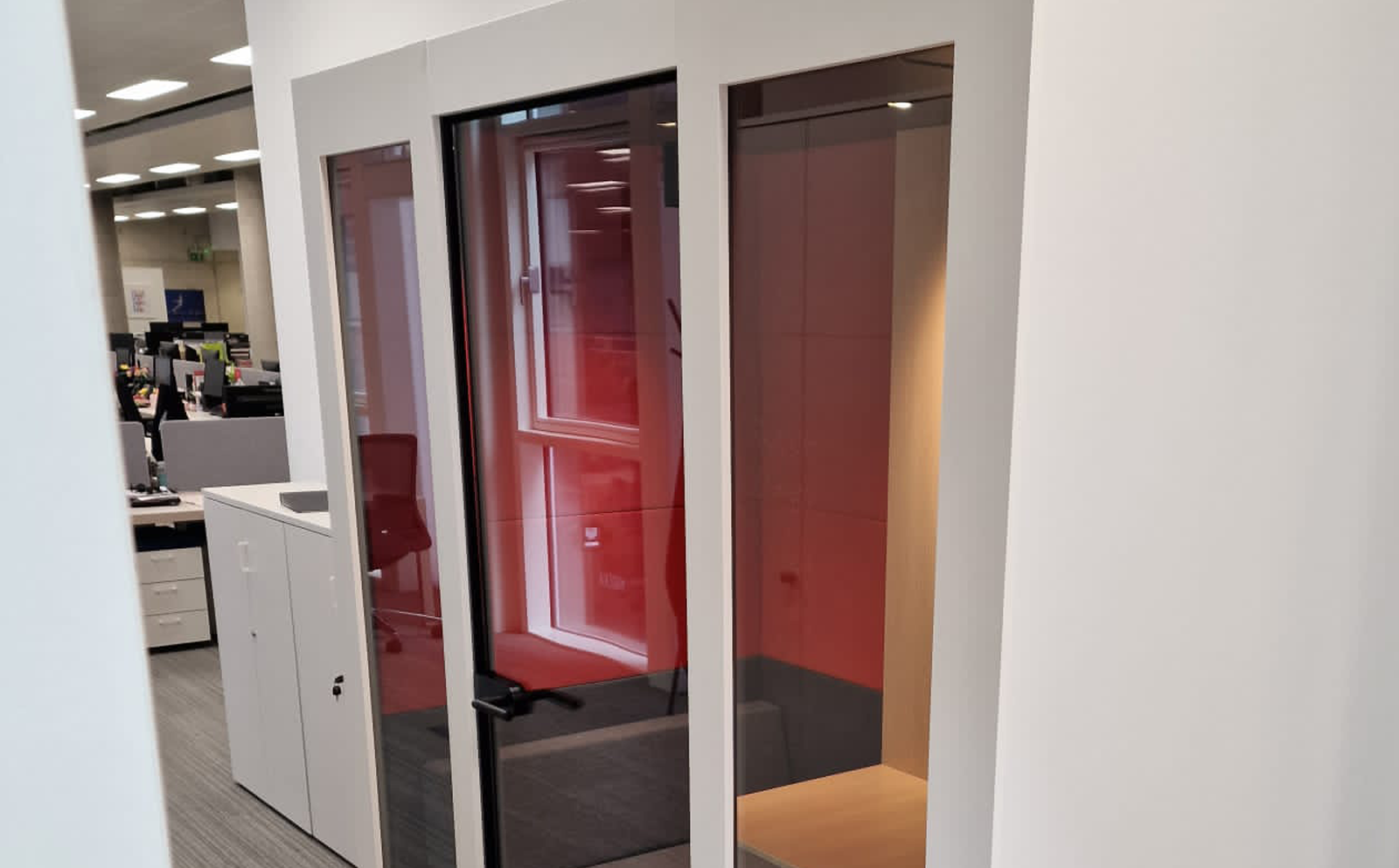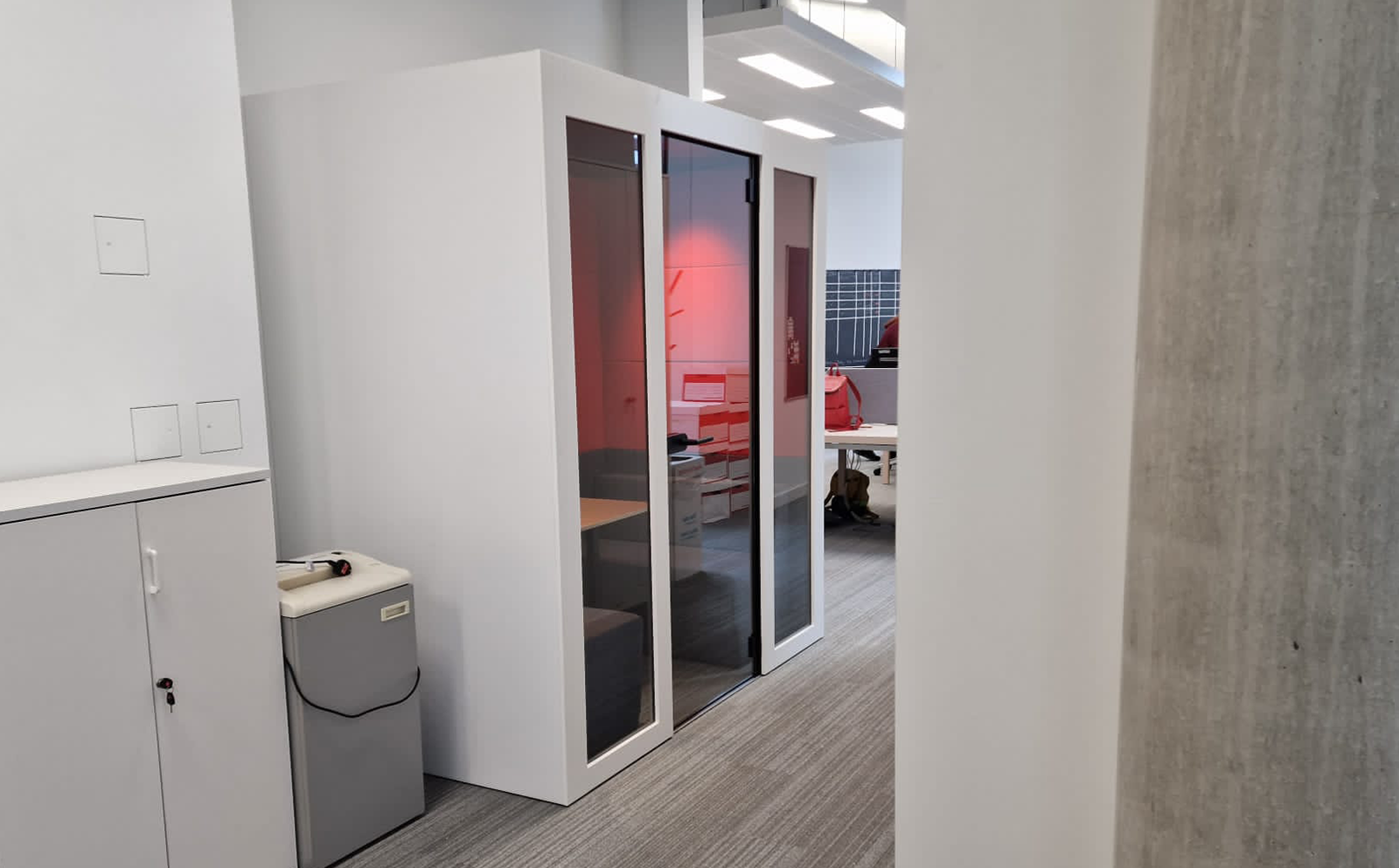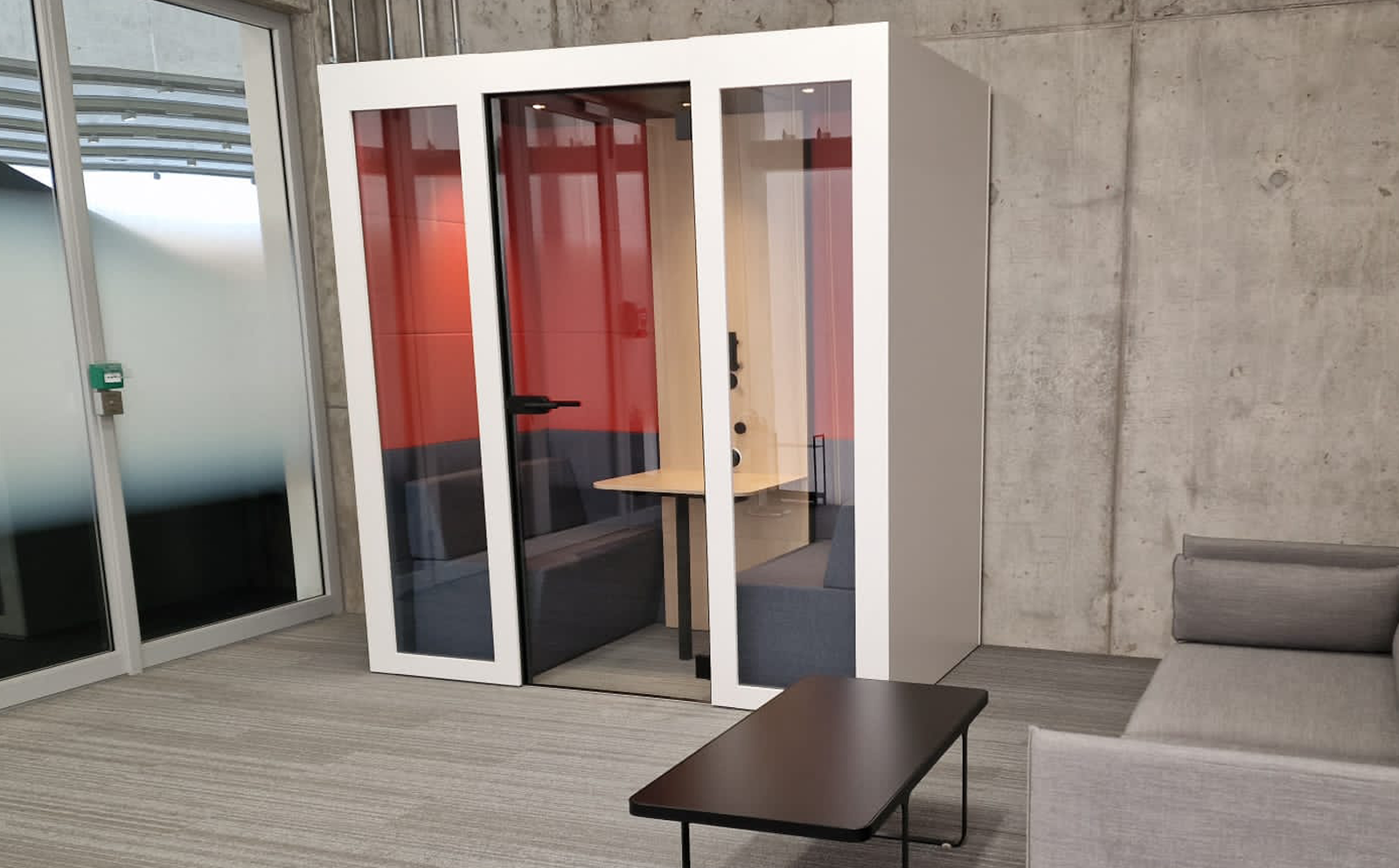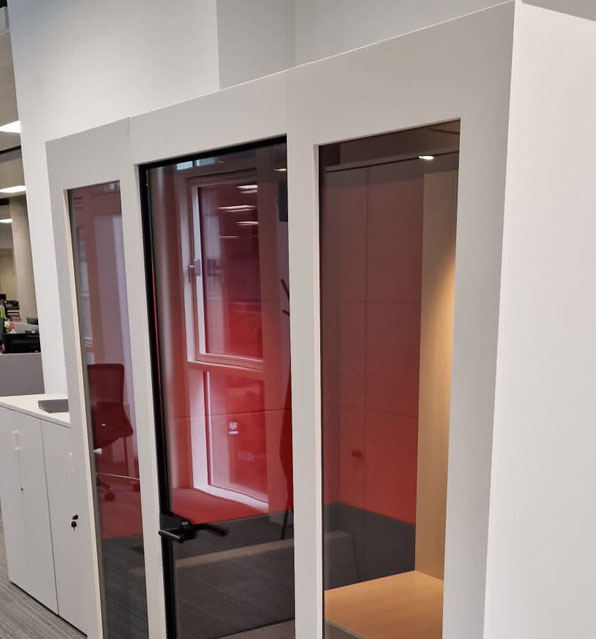 Have a project of your own?
My Office Pod are experienced in all kinds of projects. We know how to overcome challenges and help you find the best solution for you or your client's space. Please get in contact with us!