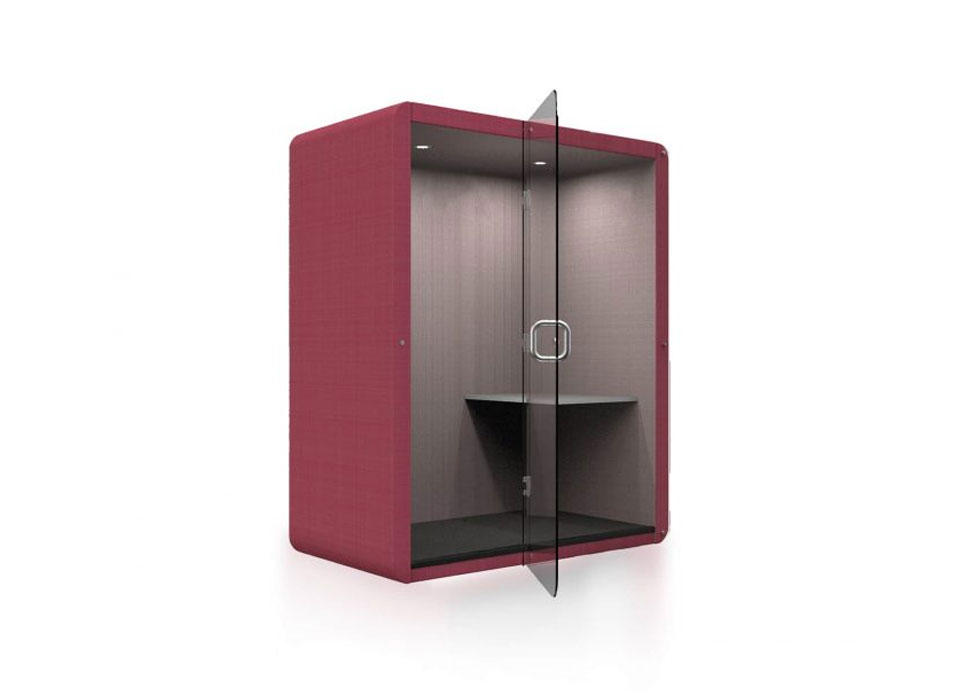 Video call pods
Video Call Pods are similar to phone booths but with added space to allow workers to stay in them for longer periods of time, they are usually fitted with integrated seats that have been ergonomically designed with cushioned structures that provide optimum posture support and comfort. Video Call Pods are also usually fitted with integrated tables or work tops spacious enough to fit any mobile device, and some can even have a monitor fitted on the wall facing the seat. In recent times video calls have become the preferred and most efficient way of communication between colleagues, they are often favoured over traditional phone calls as they help create a closer bond between users by helping put a face to a voice. The growing popularity of video calls in the workplace can be fully proven by the exponential growth of companies like Zoom, reaching on average 350 million daily meetings in 2020.
Showing 1–16 of 21 results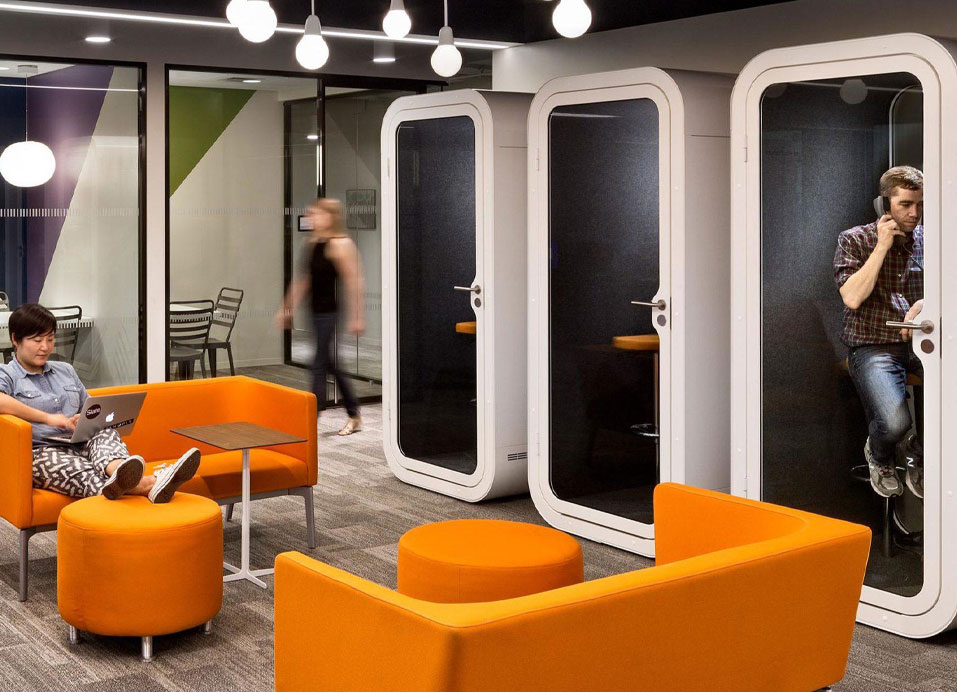 Video calls are undoubtedly beneficial for communication between offices, specially with multinational teams, however they also pose a threat to concentration levels within workers in the same open space as it can be hard to focus when various conversations are happening around. Contrary to common belief, the solution is not to find a private office to make video calls but to add Video Call Pods to open plan offices. 
Video Call Pods are also fitted with LED lights, as well as ventilation systems that help users keep fresh and presentable during formal and informal meetings alike, some even have options to have additional face lights fitted in the right position to make the transmission even more professional. Video Call Pods also include a variety of power and data outlets that let users keep connected without running out of power. In terms of privacy, Video Call Pods are great to keep confidentiality levels high, they perform well acoustically thanks to the sound absorbing qualities of the materials used in their walls and ceiling. Though most Video Call Pods are usually partially glazed, privacy can be kept at all times by adding privacy stickers or manifestations to all glass structures to make sure confidential content in monitors is not visible to anyone else. On top of the performance of Video Call Pods, they are also well designed units, they are available in a variety of finishes, from wood looks to fabric or solid colours to fit every possible design demand. 
Video Call Pods are an intelligent answer to the need for private spaces to make professional video calls, thanks to their structure, equipment and design, Video Call Pods can make a real difference to the vide conference experience of all users.