A creative space to inject fun and vibrancy into the workplace
Top Cash was on the lookout for an exciting range of products to inject some fun into their offices. With a focus on creating vibrant spaces that foster collaboration, their goal was to provide an inviting environment where employees and colleagues can connect, brainstorm, and work together. This initiative spans two of their dynamic locations in Stafford and London, ultimately enhancing productivity and boosting team synergy.
To inject a vibrant and lively ambiance into the office design, incorporating playful and unconventional colours is crucial. Consider selecting products that beautifully complement the ceiling panels and carpet. This creative approach will uplift the atmosphere and add a touch of uniqueness to the workspace, making it more visually appealing and inspiring for everyone.
When it comes to creating a modern, innovative workspace, look no further than My Office Pod! We offer a wide range of exciting and engaging products, including the Social Swing – a swing set designed for up to six people – and the Delia Meeting Booth. Top Cash chose both of these products in their new design, and they are delighted with the overall result.
The Social Swing has artificial grass flooring included and available in a variety of fabric finishes. The Delia booth has an integrated table and additional power options are available.  So whether you're looking for some outdoor fun or a stylish and functional meeting area, speak to My Office Pod to bring your ideas to life!
Our expertise lies in applying a wide array of processes, methods, skills, knowledge, and experience to effectively accomplish specific client project objectives. We meticulously adhere to the project's acceptance criteria, ensuring that it meets the desired parameters. By doing so, we offer comprehensive support in a manner that keeps our clients engaged and interested throughout the entire process.
Our approach ensures that we provide extensive and captivating support, ensuring our clients remain engaged and interested throughout the entire process. We go above and beyond to cater to their needs, fostering long-term relationships built on trust and satisfaction.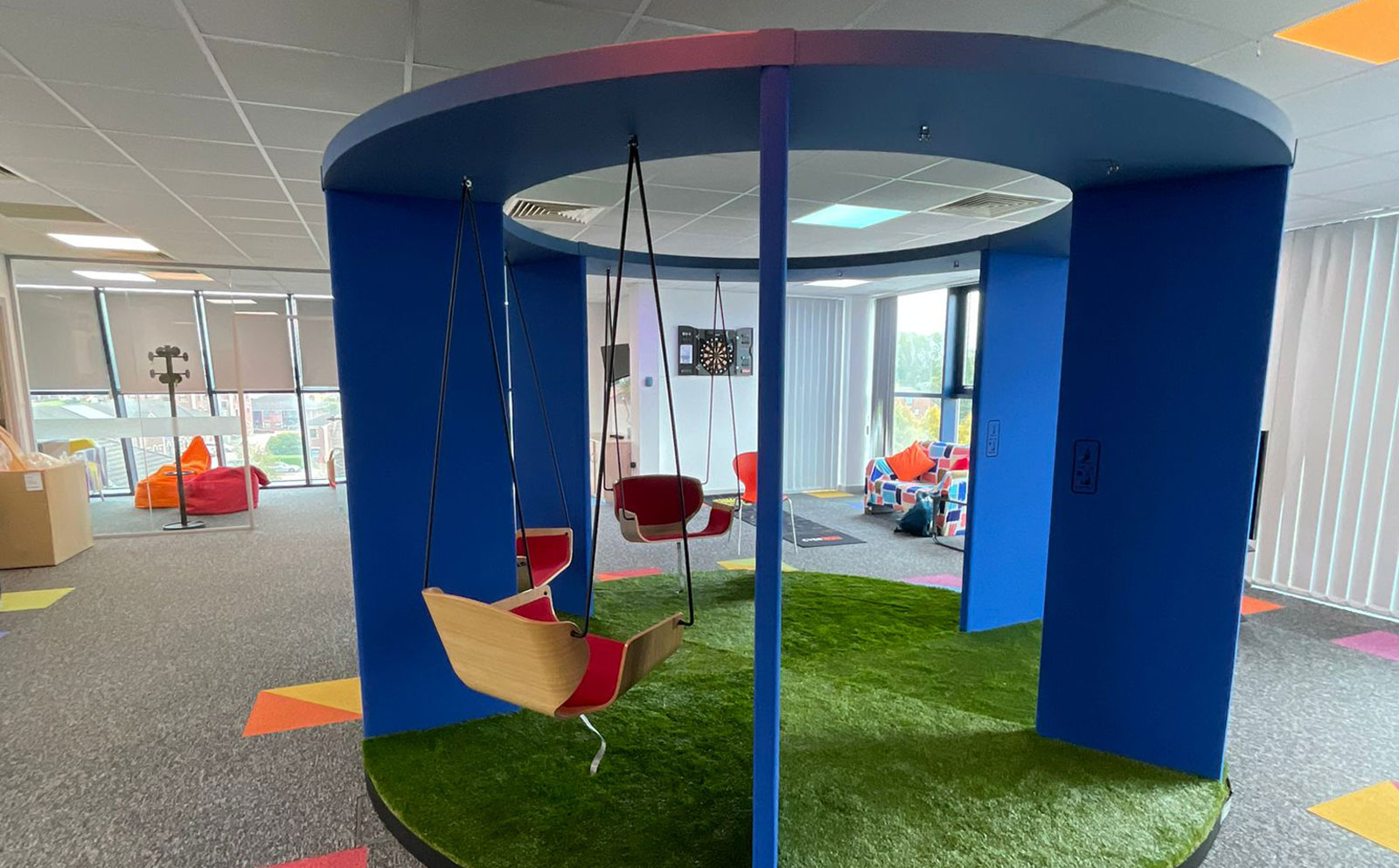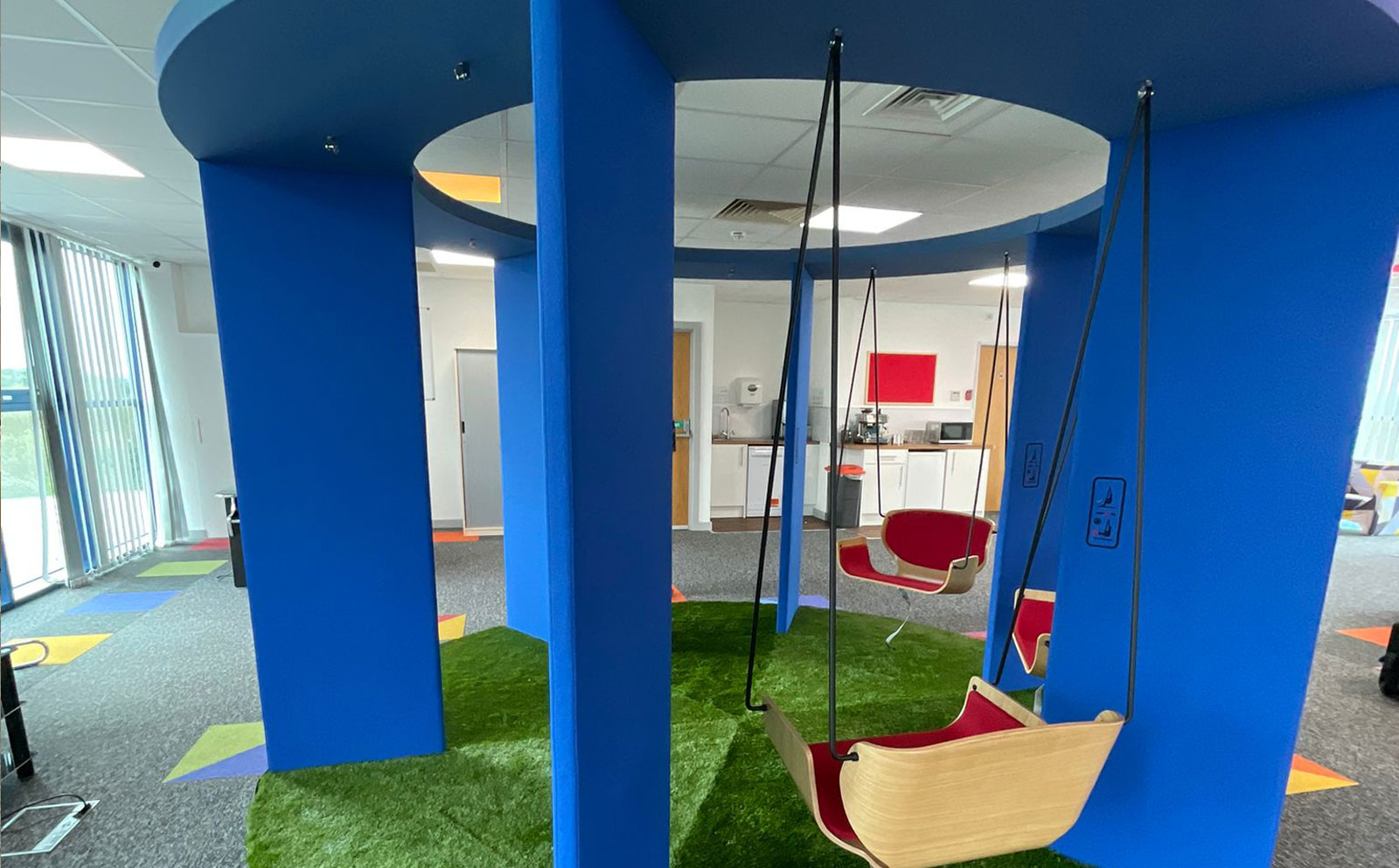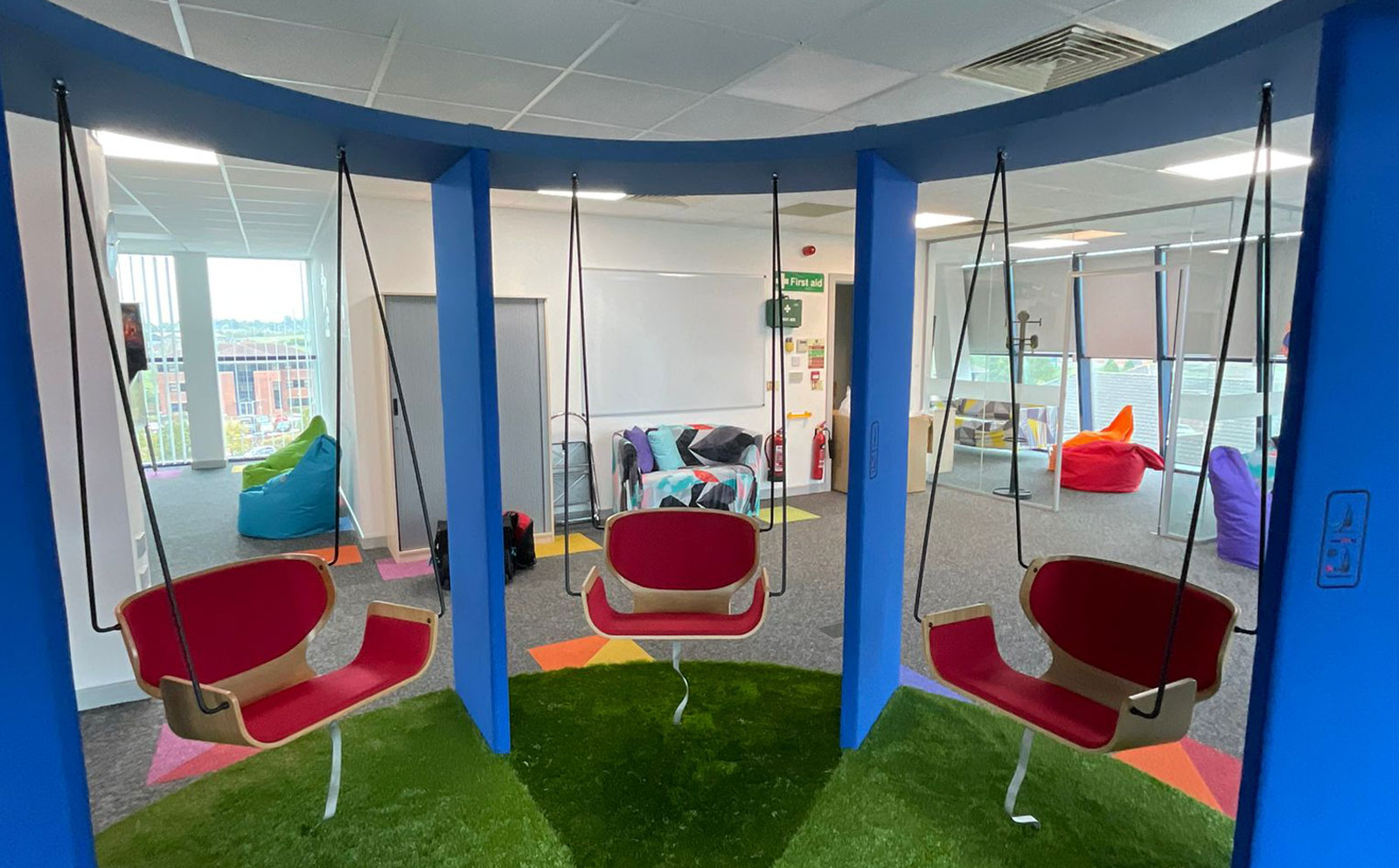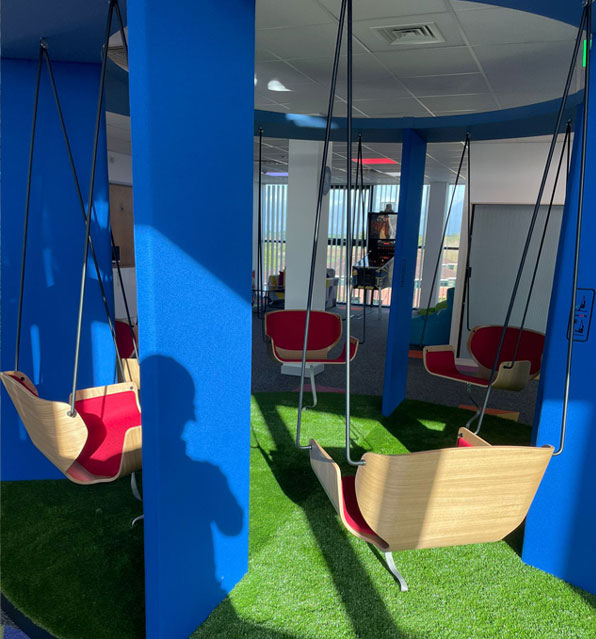 Have a project of your own?
My Office Pod are experienced in all kinds of projects. We know how to overcome challenges and help you find the best solution for you or your client's space. Please get in contact with us!