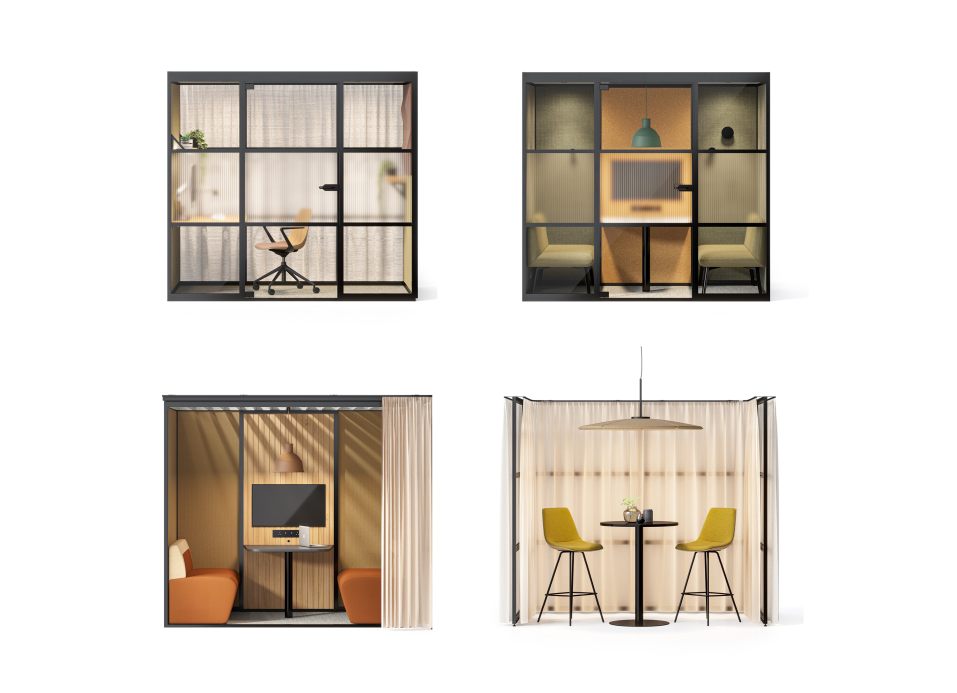 Pod ranges
Noisy and busy offices are a constant distraction that has a negative effect in workers productivity levels, and even overall well being and chaotic offices can easily add to the normal stresses of the modern work life. The obvious solution to this issue would be to build private spaces where to work individually in privacy, or where to meet as a team, but this can be highly costly in terms of money and more importantly time. Luckily there is a wide variety of Pods that can instantly solve the problem, for example phone booths and work pods are ideal for individual work providing space for quick phone calls or even for longer video calls and other kind of work requiring privacy and quietness.
Showing 1–16 of 54 results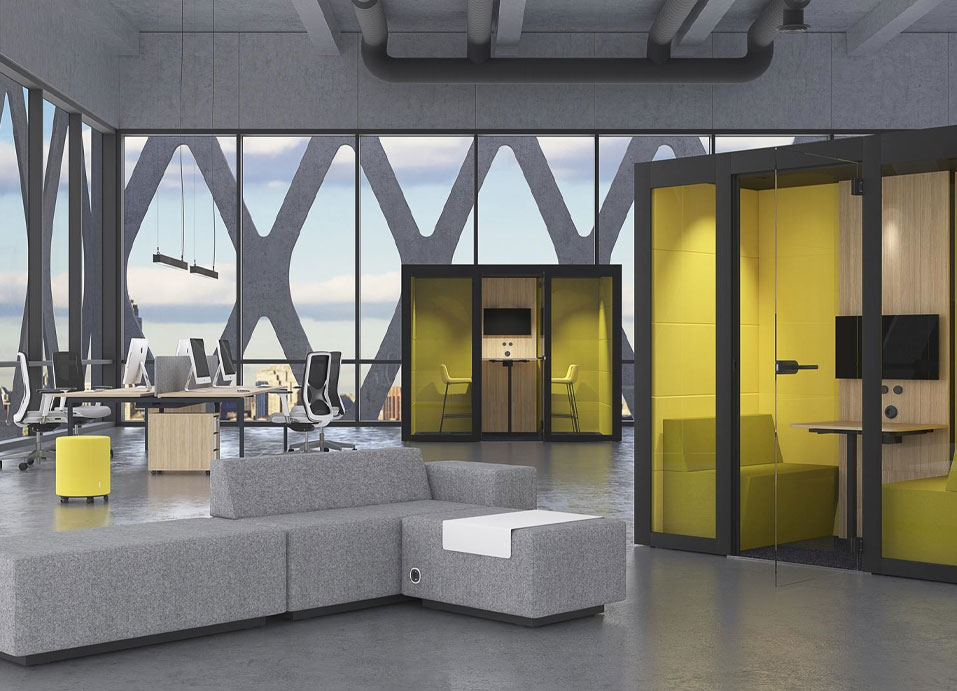 There are also meeting pods, fully or partially enclosed, in a variety of sizes to fit small or large groups of people, thus substituting traditional meeting and board rooms. Though there is a pod for every office and purpose, large spaces might need more than one pod and in order to optimize their workplace they might need to add a combination of phone booths or work pods and different size meeting rooms. This can become problematic if a uniform look is preferred so that a combination of different products might not be ideal. The solution to this problem is the variety of Pod Ranges available. Pod Ranges are pods available in different sizes and purposes but with the same design, equipment and performance, so that if you like a certain phone booth, for example, it can easily be matched with a larger work pod or one or more meetings pods in different sizes that will look perfectly together. 
Different products within the same Pod Range not only look similar in terms of design, they can also be made using exactly the same finishes or they different fabrics or colours can be used to keep the same look but with a twist. More importantly, all Pod Ranges have the same equipment and thus the same high performance throughout different structures. For example Meeting pods are usually fitted with lights and ventilation system, as well as power and data sockets, likewise, phone booths or work pods from the same Pod Ranges will be equally fitted with the same high standard. 
Pod Ranges are, in summary, the ideal solution to add private spaces of different sizes and formats to help bring some peace and quiet to any open area. Products within the same Pod Ranges will match perfectly between one another, and thanks to the variety of products available within each pod range there is definitely the right pod every need.