2 Person Pods
Introducing the Two Person Meeting Pods range – the perfect solution for small, private spaces in your open-plan office. Designed for one-to-one conversations, collaboration, and meetings, these compact meeting booths offer acoustic privacy. Choose a furnished option with integrated seating and table, or opt for an unfurnished pod to use your own furniture. Transform your office with a versatile and stylish two person office pod.
Tired of working in cramped office spaces with no privacy? These compact and sleek pods offer a private environment for two individuals to work side by side without any distractions or interruptions. No more jostling for space or trying to concentrate amidst the chatter of colleagues. With 2 person office pods, you get the benefits of working collaboratively while still enjoying your own little space.
Showing 1–16 of 60 results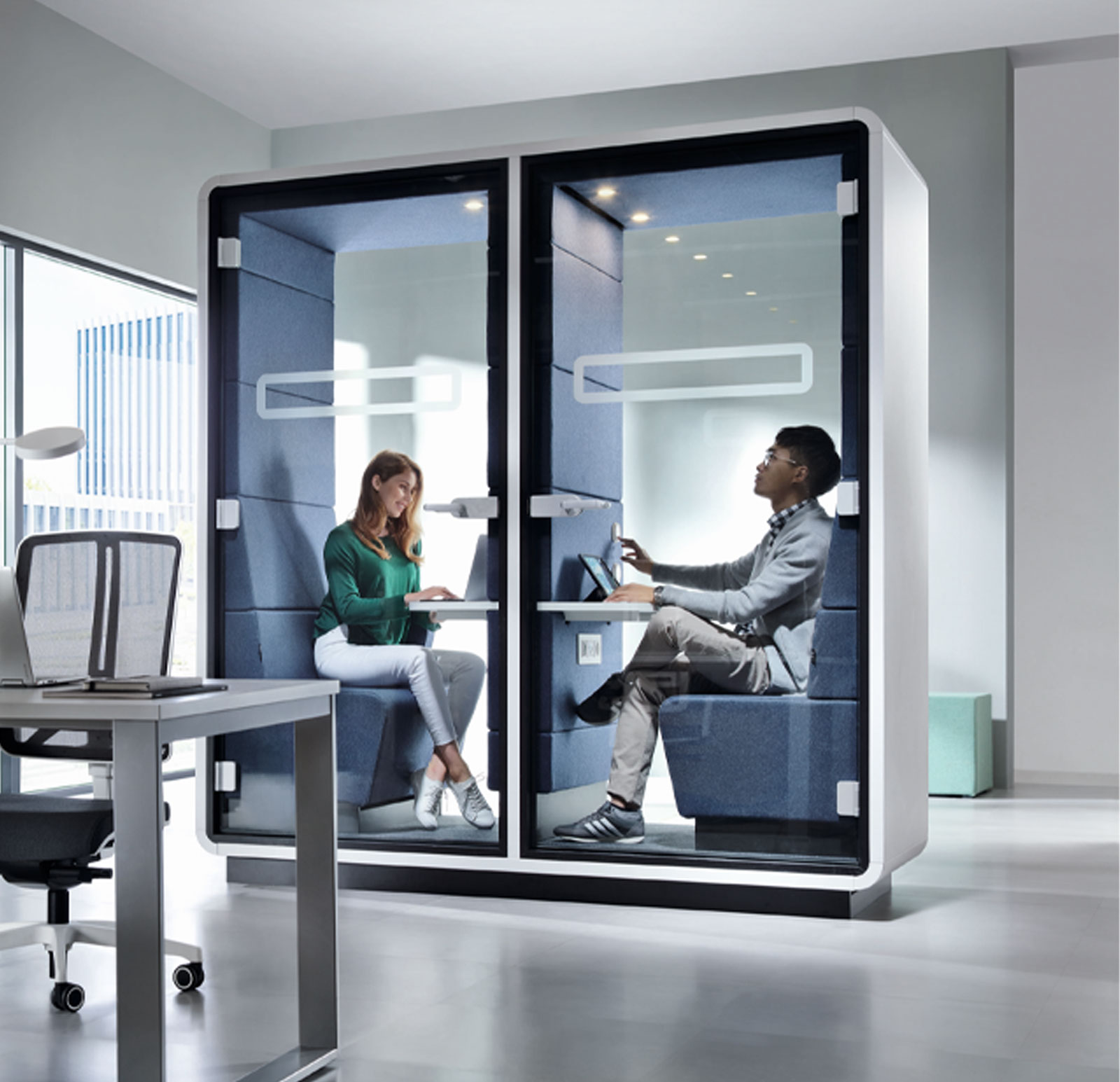 These pods come equipped with all the necessary in room amenities like plug points, lighting, and ventilation, ensuring a comfortable and productive work experience. So, say goodbye to cramped workspaces and hello to spacious and private office pods!
Key Features
Less than 2 square Metres but spacious for 2 people
Power outlets and charging to keep connected
Ventilation and lighting – motion sensor for convenience and comfort
Levelling feet and castors available for mobility
Versatile furniture formations including desks,sofas and chairs to suits your needs
Exterior material finish and interior fabric options to match brand/decor
Acoustics for privacy and focused tasks
As well as traditional office desking in open plan offices, the two person meeting pod or office booths compliment the workspace and add another level to the modern workplace by way of additional office and breakout seating. Companies can provide office pod meeting spaces and an essential private area for employees for personal calls or to meet with a colleague. Traditional open plan offices are short on private space for confidential chats and meetings and these work pods provide collaborative working areas for up to two people.