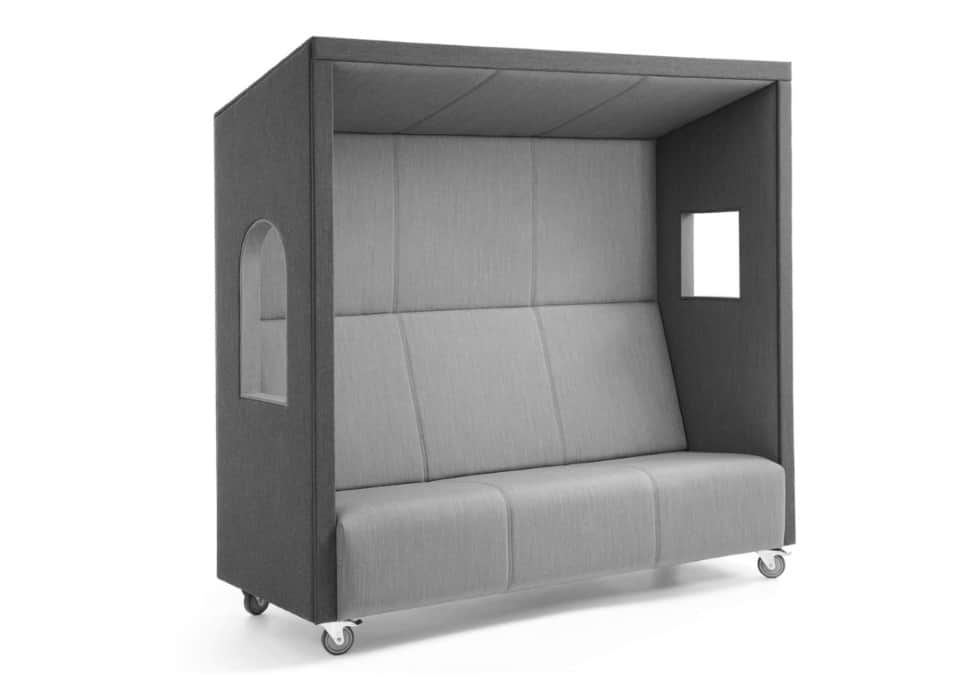 Mobile pods
Open plan offices are undoubtedly the preferred layout for a high number of businesses, they are not only fashionable but they also allow an endless flow of people, ideas and communication. Nonetheless, individual private offices and meeting rooms are still necessary to give workers a space where they can carry out work requiring higher degrees of concentration and confidentiality. Adding these most needed private and quiet rooms is expensive and pointless as, since most businesses rent their offices, investing in building the needed private rooms would be a lost investment as soon as their lease is over or they need to relocate. The ideal solution is to add one or more office pods, especially mobile pods. 
Showing 1–16 of 18 results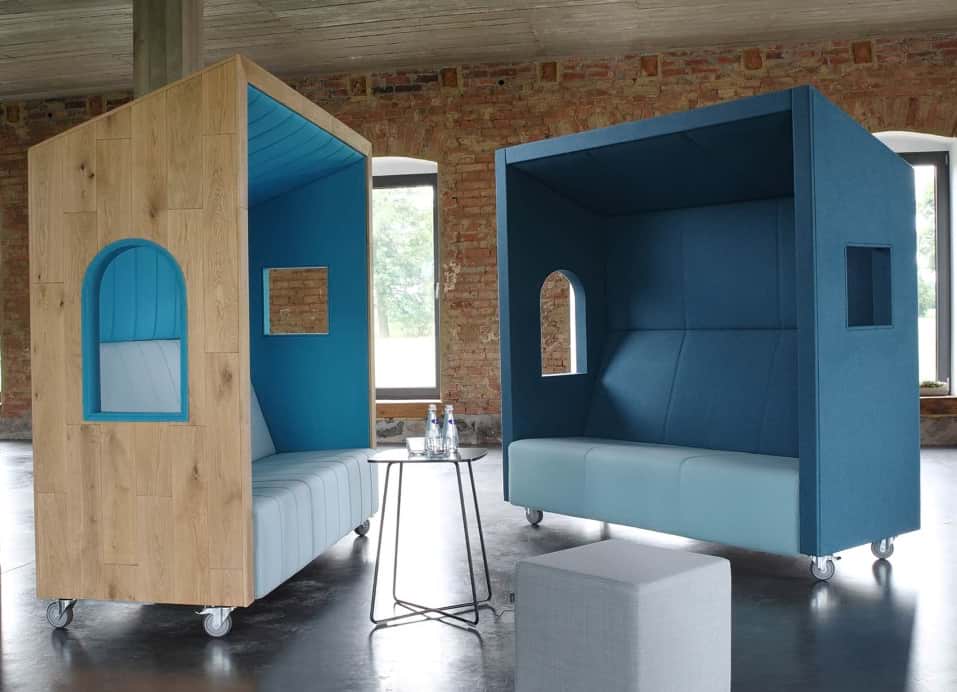 While all office pods can be disassembled and re-assembled, making them the ideal investment to all office space renters, there are a number of mobile pods that are fitted with castors on their bases. These Mobile Pods are extremely easy to move around and as they are available in different sizes and formats, there is the right pod for every specific requirement. For example mobile pods such as phone booths and work pods are ideal for individual work and they have a small footprint that can fit in tight areas. Larger mobile pods such as open meeting pods, are ideal for team gatherings, group video conferences, etc. 
Thanks to the castors included in Mobile Pods, these kinds of structures are not only easy to move during mass relocation of an office, but they are also easy to move within the same office premises. It is not uncommon for teams to grow so that a quick re-giggle of the office layout can save a fortune on full relocations and unlike built-in offices and meeting rooms, Mobile Pods can easily and quickly be repositioned time and time again and as often as the changing needs of your business requires. Mobile Pods turn the already efficient and practical office pod concept into fully flexible and adaptable units, ready to evolve and move with the times.