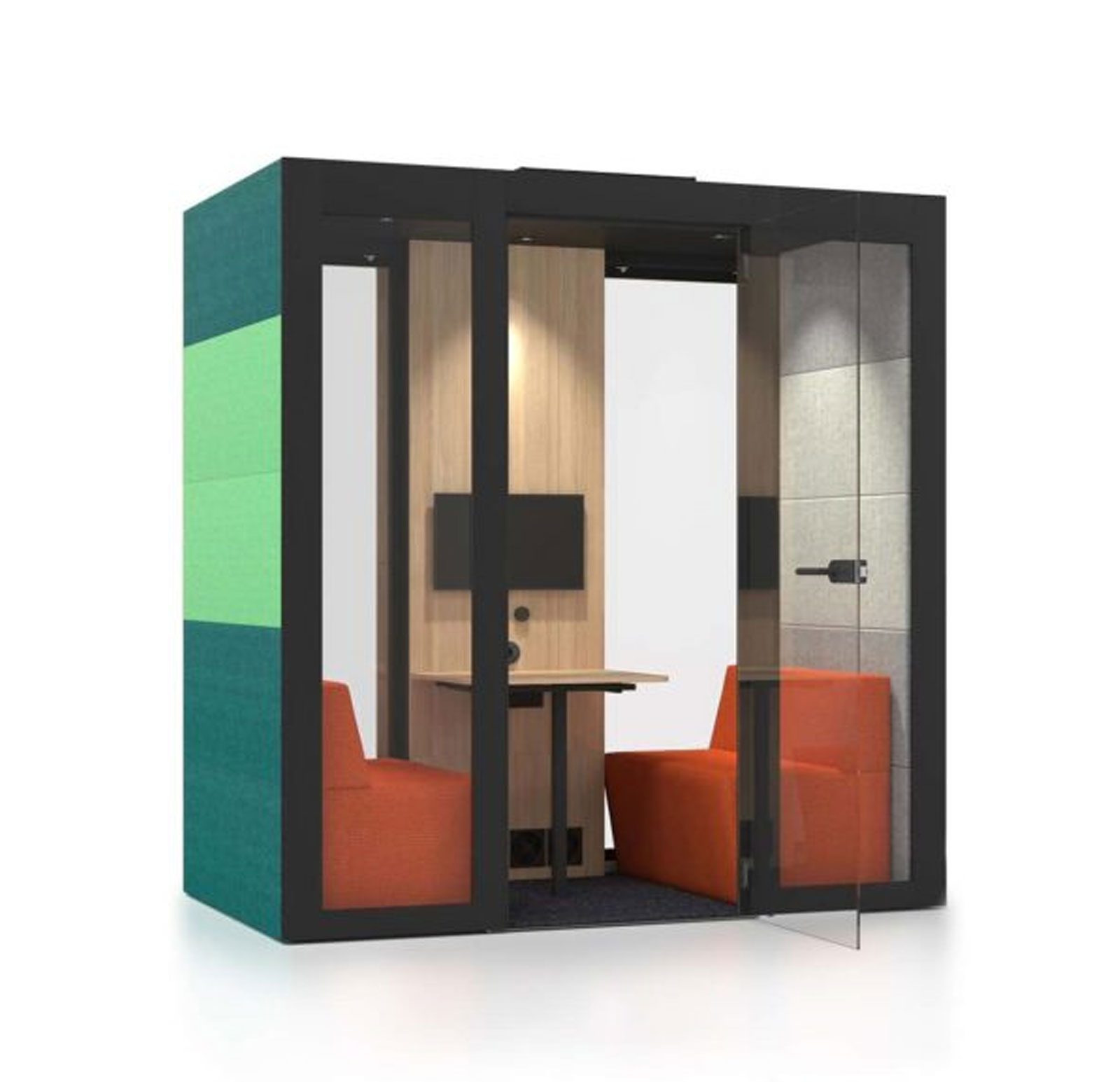 3-4 Person Pods
Experience modern design and maximum efficiency with our 3-4 person meeting pods. These versatile pods provide the perfect private meeting or working space while taking up minimal room. Crafted with high-quality materials, our pods can be customized to fit your needs with options like tables, power outlets, lighting, AV equipment, back panels, and sleek glass enclosures. These office pods and meeting booths are available in a variety of sizes, ideal for a multitude of uses; from one to ones, to larger team meetings of up to 4 people.
Showing 1–16 of 61 results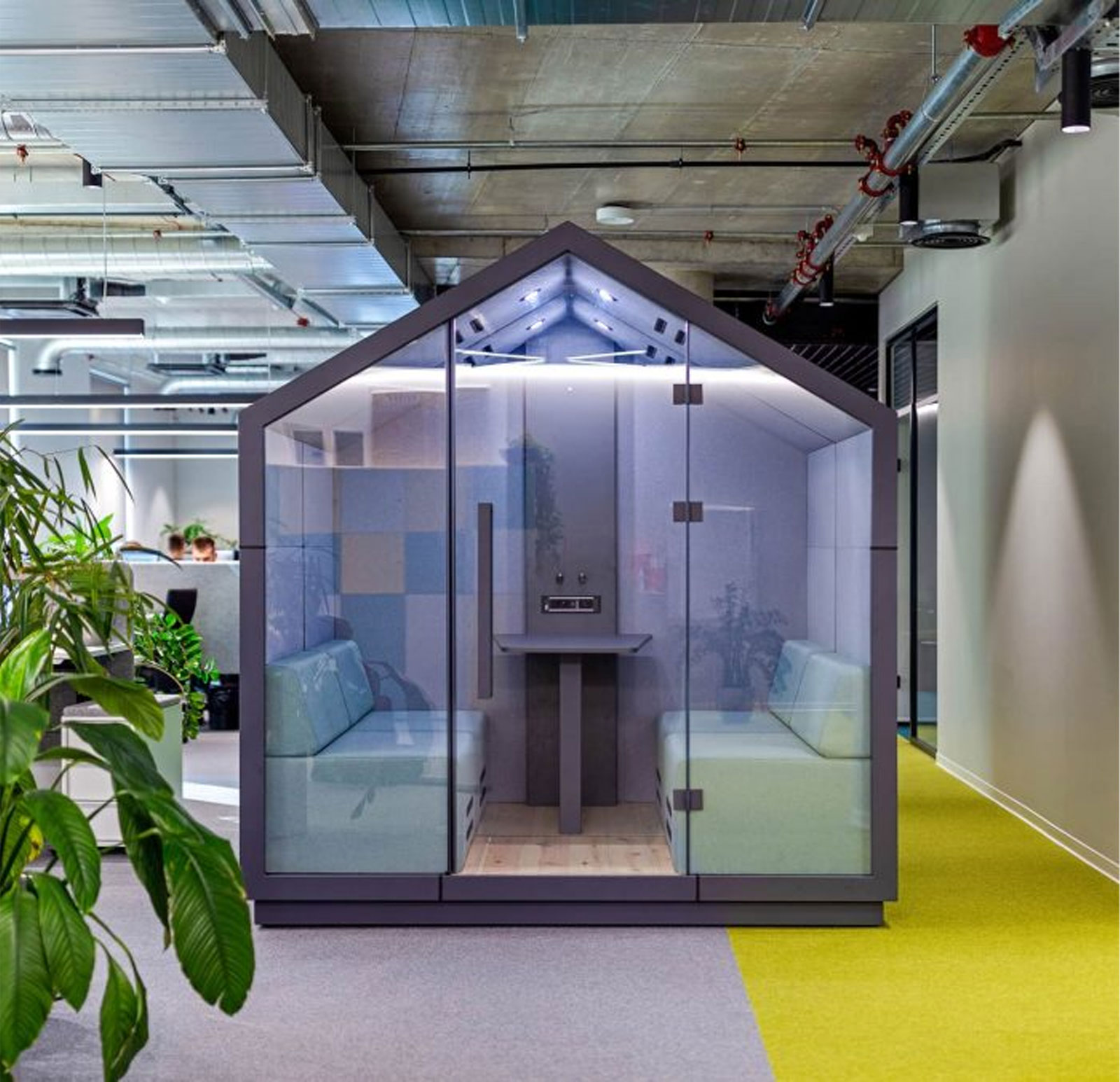 Key Features
Efficient footprint to maximise private meeting and working space
Power outlets and charging points to keep connected
Ventilation and lighting – motion sensor for convenience and comfort
Levelling feet and castors available for mobility
Versatile furniture formations including desks,sofas and chairs to suits your needs
Exterior material finish and interior fabric options to match brand/decor
Acoustics for privacy and focused tasks
3 or 4 person meeting pods are designed to be extremely versatile and can be utilised in many ways. With options to come complete with fixed table, sofa seating or height adjustable desks and stools and chairs, the formations are endless. Teams can work on collaborative tasks in the meeting pods or they can be used for personal calls and moments of respite during the busy work day. Available in a multitude of fabrics to suit company branding or office interiors, they are a great cost effective solution for gaining additional meeting space without the upheaval of construction or expense.