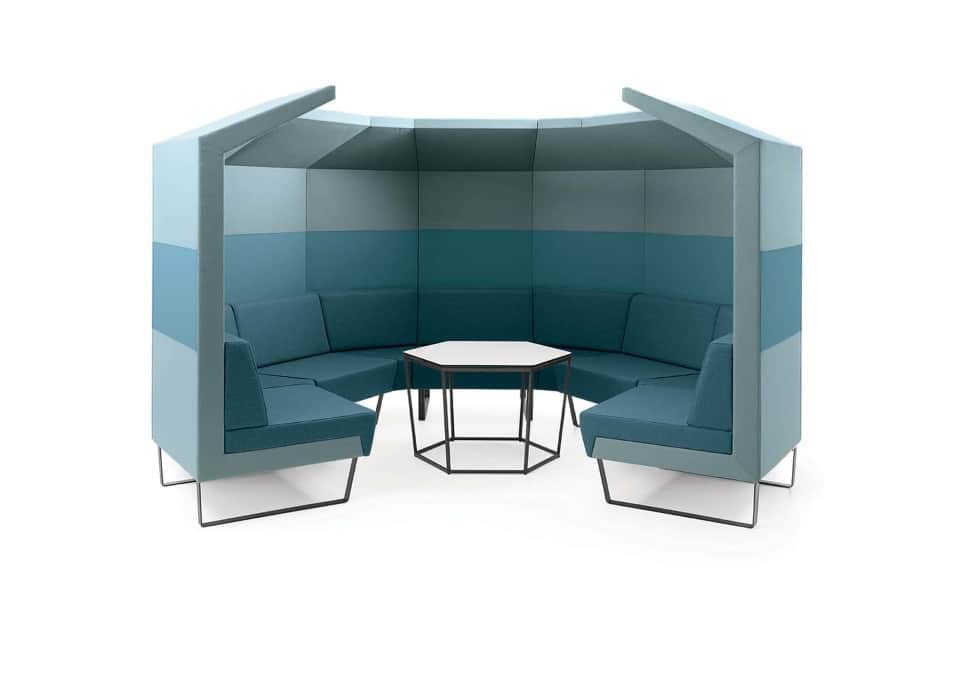 5+ Person pods
These 5+ person meeting pods are the perfect solution for group meetings, whether it's for business, school, or even just a social breakout space. With optional private cushioned seating, an enclosed environment, and technology integrated into the design, these pods provide the perfect environment for people to come together and accomplish great things.
Showing 1–16 of 44 results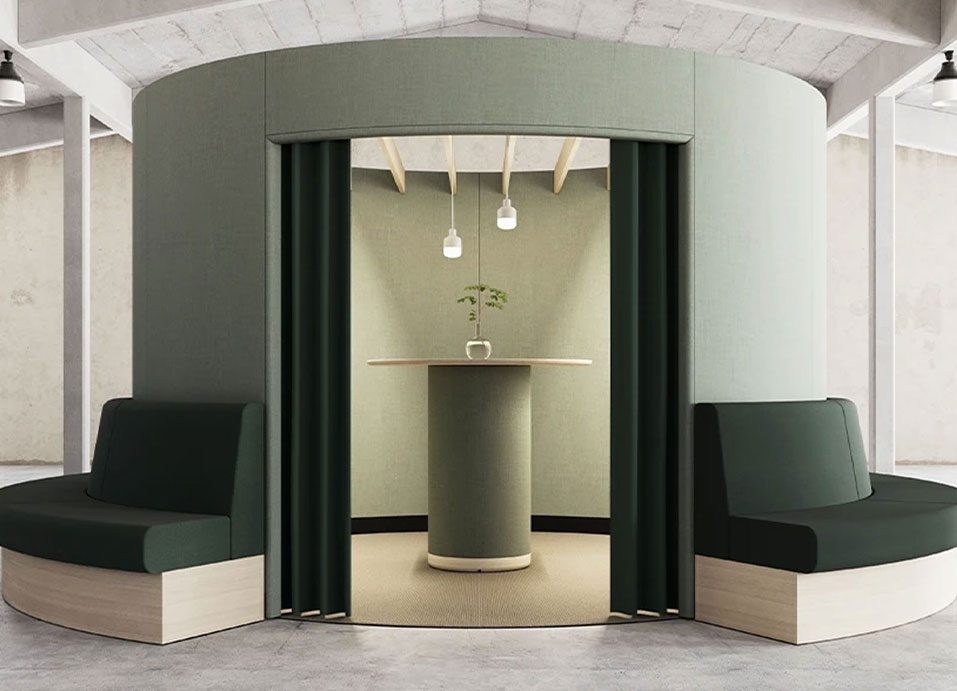 No more awkwardly crowded conference rooms or noisy canteens. With these meeting pods, everyone can focus on the discussion at hand and feel inspired to generate fresh ideas. These meeting pods are stylish, cosy and allow up to five or more individuals, to brainstorm and bounce ideas off of each other. These large meeting pods aid collaboration and innovation for meetings for five people or more.
Are you tired of crowded conference rooms and lack of privacy during meetings? Look no further than 5+ person meeting pods. These sophisticated pods offer a sleek and stylish way to conduct meetings with your team. With their durable construction, sound insulation, and advanced technology, these pods allow for productive and efficient meetings without any distractions.
These pods also provide a great solution for open office layouts, allowing for quiet and focused collaborations. Say goodbye to interruptions and hello to streamlined communication with 5+ person meeting pods.